American Shakespeare Center Pivots Online During Pandemic With BlkFrsTV
Many organizations have had to get creative during these times to continue to serve the community, including American Shakespeare Center in Staunton.
After having to close their doors to the public, ASC is continuing to bring Shakespeare to not just the valley but to the world through their new BlkFrsTV. WMRA's Chris Boros spoke with ASC's artistic director Ethan McSweeny to talk about how the theater is surviving during the pandemic.
Ethan McSweeny: We immediately pivoted during the week or ten days that we had left together when we had to shut down to filming all of the work that we were doing. And we filmed seven plays in five days. And we created an on-line digital streaming platform that we call BlkFrsTV. And BlkFrsTV ended up being a really key feature for us in the last eight weeks of closure and we've been able to continue to offer that to our audiences. It's been a huge success. We have sold over $100,000 in streaming tickets. So that's a real number.
WMRA: And it's a connection to the world. Anyone in the world can watch these.
EM: You're right and we've had people from forty-nine of the fifty states. South Dakota, where are you? It has allowed us to reach a whole bunch of new audiences.
WMRA: And you've filmed seven plays in five days?
EM: Yeah we turned our recreation of a 16th century playhouse into a pretty good imitation of a 21st century soundstage. And we were joined by local filmmakers here in the Staunton area. Paladin and Deep Structure who brought gear and expertise and helped us make these incredible films. And the way we produce at the Blackfriars with shared light, which is a really important feature of our work, where there aren't lighting cues, so the audience and the actors are all in the same environment actually makes for really good filming because one of the hardest things to capture in film is the frequent lighting changes that occur on stage.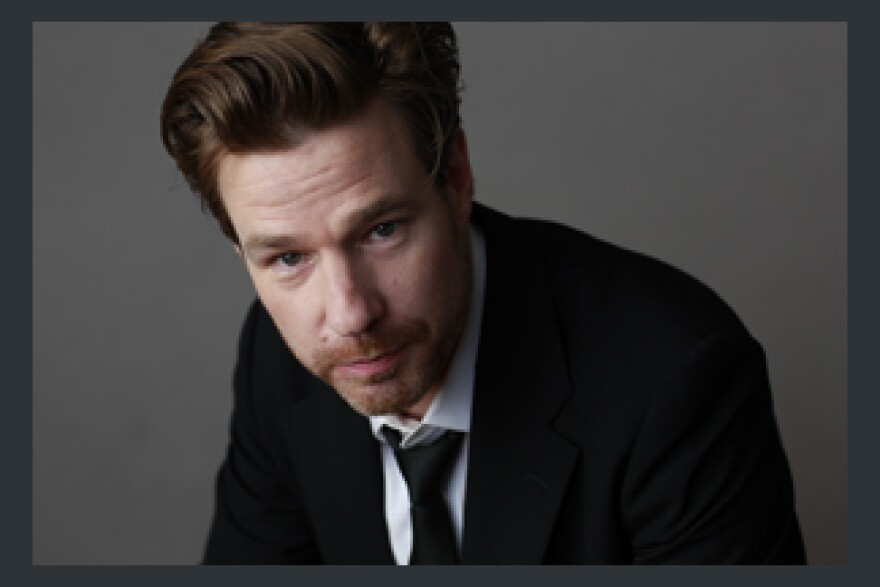 WMRA: Yeah I was going to ask you if you had to kind of break the rules with the no lighting thing to film these properly but maybe not.
EM: In fact what we were doing already was working very well for film, so when we brought in our filmmaking advisors they were like 'This is fantastic.' Actors can still turn, they can look at a camera and deliver an aside and it's like you're there.
WMRA: I wonder if Shakespeare would be jealous because I guess back in 1606 he had to close his Globe Theater due to a pandemic, right?
EM: Well Shakespeare was no stranger to the economic vagaries of pandemics and plagues. They had to close frequently. And because they had to close frequently, that's one of the reasons they had to start touring and it's exactly that experience of touring that was the originating model for American Shakespeare Center back when we began as an intrepid bunch of students from James Madison University.
WMRA: With the success of BlkFrsTV, I have to imagine though that this has still been tough for you and the actors. You live for performing on stage in front of people. SO how is everyone coping?
EM: Well it's been really difficult. Because of BlkFrsTV, we're really proud that we've been able to continue to offer a small subsidy to all of our artists – about one-third of their weekly paychecks. When we went in to our furlough phase we made a guarantee to all of our employees that ASC would cover 100% of their healthcare. We've made sure all of our artists that live in our company housing had their housing. Actos are almost by definition an incredibly communal kind of people. An actor has to be with other actors in order to do what they do. They can't do it alone in their living room. A writer can write. A painter can paint. A composer can compose. But an actor needs other actors and they need an audience. And my hope is that we're going to find a way through American Shakespeare Center Safes Start to resume some kind of in-person performance opportunities as the governor makes that possible in our state.
WMRA: It seems like if there is a silver lining here it is this new innovation of BlkFrsTV. Do you think it's something that may continue once those doors open again?
EM: I do. I think we will remain dual citizens in the digital and the physical environment because there has been an aspect that this has allowed us to reach new audiences and where we can I think we're going to be finding that the digital provides a great entry level opportunity and it creates the hunger to come and see this in person.