The John Grisham Writers Hour - James McBride
WMRA and James Madison University present The John Grisham Writers Hour with special guest James McBride, a New York Times best-selling writer, musician and screenwriter. Grisham, who has 40 novels under his belt, sat down with McBride in December 2018 on the campus of JMU for a candid discussion about writing, books, movies, and life.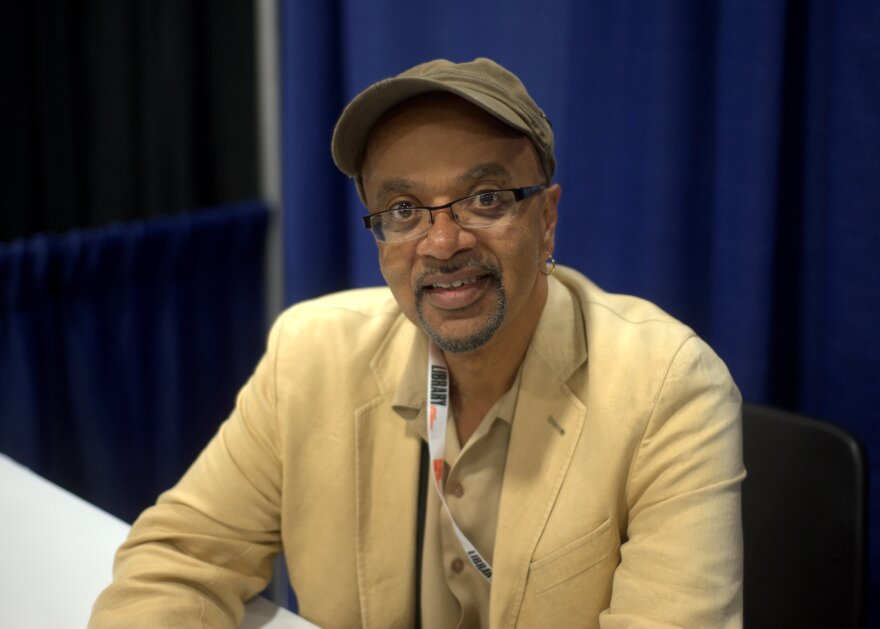 McBride is the author of six books, including "The Good Lord Bird," which won the National Book Award in 2013. His memoir, "The Color of Water," spent two years on the New York Times best-seller list and is widely read in schools across the nation. Another novel, "Miracle at Saint Anna," was adapted into a movie and directed by Spike Lee. McBride was awarded the National Humanities Medal by President Obama in 2015 and currently serves as the Distinguished Writer-in-Residence at New York University.
The next installment of the series will feature National Book award winner Alice McDermott, who recently published her eighth novel, "The Ninth Hour." It'll take place on Wednesday, March 20, at Memorial Hall in Harrisonburg from 6-8PM.
The John Grisham Writers Hour is hosted by James Madison University's College of Arts & Letters and is a production of WMRA.